Welcome to our Page!
On this page, we will share information that has become available as well as any new tidbits we have come across.
Counselor Newsletters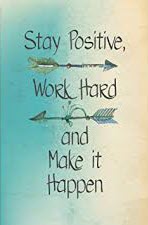 You can do it!
As we get to the middle of quarter 1, we want to take a minute and acknowledge the hard work you're putting in for your courses. It may seem like a lot some days.
Your counselors and your teachers are a phone call away. Below are some student and parent suggestions for success with on-line courses.
Helping Your Online Student
Online Schooling can be tough transition. Students are suddenly the responsibility for completing assignments on their own without a teacher standing over them. There are some things that parents and students can do together at home to make this transition easier.
Create a parent account in Canvas and use it to monitor student progress.
Understand that students WILL need to work at home; they cannot possibly learn everything in only two days on campus. *Middle School Students*
Create a workspace free from distraction and check-in to make sure student is working (and not browsing the internet while their class is open in another window)
Establish a schedule (i.e. outlining the times to work in each class and break times.)
Use the course calendar located in Canvas to assist your student in creating a list of activities or assignments to complete each day. Then check Canvas to see if items were turned in by the student.
Discourage students from using the To Do list, and encourage them to use the Modules link to access the lessons before the assignments. Expect students to read the provided lessons, take notes, and make note of items they do not understand or questions they can ask their teachers.
Talk to students about what they worked on and what they learned on those non-campus days. Students who have a discourse with you about the material are more likely to retain the information.
If you need help with navigating the student or parent side of Canvas, reach out to the school to arrange help session. We can show you how to use the tools and resources that are available.
Job Corps is a program that helps eligible young people ages 16 through 24 complete their high school education, trains them for meaningful careers, and assists them with obtaining employment. Job Corps has trained and educated over two million individuals since 1964. At Job Corps, students have access to room and board while they learn skills in specific training areas for up to three years. In addition to helping students complete their education, obtain career technical skills and gain employment, Job Corps also provides transitional support services, such as help finding employment, housing, child care, and transportation. Job Corps graduates either enter the workforce or an apprenticeship, go on to higher education, or join the military. Click on the JobCorps image to link to the application site.
If you're serious about joining the military, then get serious about the Armed Services Vocational Aptitude Battery (ASVAB).
The ASVAB is a timed multi-aptitude test, which is given at over 14,000 schools and Military Entrance Processing Stations (MEPS) nationwide and is developed and maintained by the Department of Defense.
If you're interested in taking the test please call your counselor.  
Dealing with stress can be done by using positive coping skills! If you're feeling stressed or overwhelmed there are healthy ways of dealing with it. Your school counselor is here to listen and help.
Come have fun at our Student Council Events
StuCo
Counselors
School Support Professionals